About Us
Founded in 2016, Invisible Paw Prints is a 501(c)(3) non-profit organization. Our board members, staff, and members are all volunteers. IPP therapy dog teams visit hospitals, retirement homes, hospice, personal homes, children hospitals and even correction facilities and the list goes on! We find joy in giving back to our communities in such a wonderful capacity with animal assisted therapy.
FOUNDED in 2016
Founded in 2016, Invisible Paw Prints was created to bring volunteers along with their canine companions to provide animal assisted therapy to various communities throughout the United States. Invisible Paw Prints is a 100% volunteer organization. Nobody is paid a penny.
MISSION STATEMENT
Invisible Paw Prints, Inc., is an organization led by compassionate volunteers who use their canine companions to provide heartwarming visits in support of local community organizations.
VISION STATEMENT
Become the called-on organization to provide therapy dog assistance to various communities throughout the United States today, tomorrow, and into the future.
Our Board Members
Chantelle Hurst 

Chantelle Hurst is originally from Dallas, TX and has been living and working in the Charlotte area for the past 10 years.  Chantelle has an Engineering degree from Purdue University and has recently completed her MBA.  It is rare to find Chantelle without a canine companion by her side. Her first IPP therapy dog was Cody, who passed away in 2019. With two Bernedoodles, Finn and Maya, Chantelle continues to give back to her community to bring all of the benefits a therapy dog provides. 
Karen Chapman
Attorney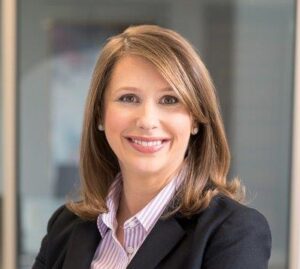 Karen Chapman grew up in eastern North Carolina and went to UNC-Chapel Hill for both undergrad and law school. Prior to law school, Karen worked full-time in several non-profit organizations, which were primarily focused on helping troubled youth, and also served as a volunteer Guardian ad Litem for children; she has continued to actively serve her community through volunteer work and service on non-profit boards. Karen knew early on that her mini-goldendoodle, Cosette, had the right temperament to be a therapy dog and loves seeing the joy that Cosette brings to all who encounter her.
Rebecca Planey 
Science Lab and Maker Space Teacher
Rebecca is originally from Ohio. She moved to Charlotte in 2006 to begin her teaching career. After spending 5 years in Abu Dhabi teaching English, Math and Science, she returned to Charlotte in 2019 and found her best friend, Tank. She knew instantly that Tank had the perfect personality to become a therapy dog and spread smiles wherever he went. As a former case manager and crisis counselor, Rebecca knew exactly what Tank would contribute to the community. Tank loves spending time with kids at Rebecca's school during family nights and visiting retirement communities and local colleges. 
Christine Wheeler
Retired VP
Christine is originally from Rochester, NY. She lived in Naples, FL for 17 years before moving to Charlotte in 2019.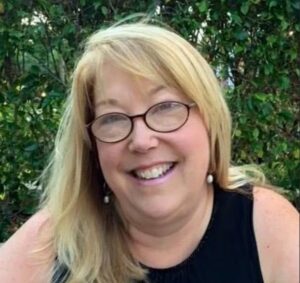 Christine retired in 2020 from her Vice President position with a national technology company. Christine now enjoys spending time with her granddaughters and regularly volunteering her time in the Charlotte community. Top on the volunteer list is serving with her mini golden doodle, Hadley. Hadley's gentle personality calms those she visits while bringing happiness and smiles. Being part of a pet therapy team is one of the most rewarding experiences Christine has been a part of. Christine is also an advocate in the foster care community and is currently pursuing a Masters in Social Work. 
Meet Our Evaluators
Tucker Summerville
Retired Surgical Technician

Tucker Summerville is a native North Carolinian. She is the mother of four children, eight grandchildren, and six great grandchildren. Her professional career covered 18 years in the operating room, 12 years of banking experience, and 15 years in healthcare. Tucker has volunteered with her therapy dogs for almost 30 years in the Charlotte area, and has registered a total of ten of her own therapy dogs: Sam, Stella, Nancy, Surfer, Crickett, Windi, Hadley, Mardi, Shelli, and Charlotte. Tucker devotes her time to see the pet therapy program grow and to bring love, encouragement, and emotional support to people of all ages and stages of life. 
History
Founder Rob Kortus, a retired Coast Guard helicopter pilot and certified professional dog trainer had a vision to create a therapy dog testing and registry non-profit in 2016 after writing a book (Invisible Paw Prints) about his border collie Sophie and her therapy dog work in the Charlotte, NC area and the wonderful people Sophie encountered. Hence the non-profit name today, Invisible Paw Prints.
Invisible Paw Prints was incorporated in 2017 and today, the IPP volunteer members and their canine companions visit 100 plus organizations to bring smiles and joy to many of those who need it. IPP therapy dogs will leave behind no paw prints, only trails of human smiles, happiness, hope, and love.